-----------------------
Copyright © 2005 - 2015
Kentucky Society of
Certified Public Managers
All rights reserved.

Previous
2018 KSCPM Events

Summer Luncheon

Tuesday, July 24, 2018
11:30 a.m. - Lunch
12:00 p.m. - Speaker

Funderburk Building
Law Enforcement Complex
Eastern Kentucky University
Kit Carson Drive
Richmond, Kentucky

Check- in will be in the main lobby of the Funderburk Building. Permits will be issued for parking.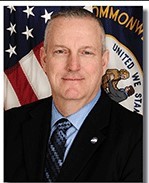 Guest Speaker
Alex Payne
Deputy Commissioner
Kentucky State Police

CLICK HERE FOR REGISTRATION FORM
DISCLAIMER
Guest speakers are selected up to a year in advance regardless of political party or aspirations. Individuals are selected based on their past history of public service, management expertise, and/or demonstrated leadership capabilities. Selection as a guest speaker in no way serves as a political endorsement by the Kentucky Society of Certified Public Managers, its officers or board members.